Meet Dr. Doerksen
Optometrist in Wichita, Kansas –
Doerksen Eye Clinic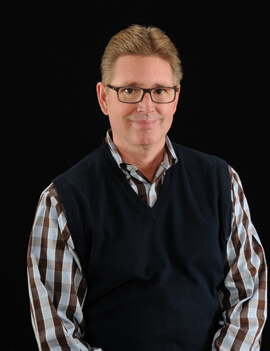 Dr. Russell L. Doerksen, O.D.




Optometrist

,

Doerksen Eye Clinic

Dr. Russell L. Doerksen, O.D., has been practicing optometry since 1989. Originally from Wichita, he received his undergraduate degree in natural science/chemistry from Tabor College in Hillsboro, Kansas. He then went on to graduate with his Doctorate in Optometry from the University of Missouri-Saint Louis. He was a recipient of the contact lens award for clinical excellence, and the Ciba Vision Clinical Achievement award. He is a member of Beta Sigma Kappa Optometric Honor Society, the American Optometric Association, the Kansas Optometric Association and the Wichita Optometric Association.

His areas of practice include general optometry, contact lenses, Corneal Refractive Therapy, LASIK consultation and diseases of the eye. In Dr. Doerksen's spare time he enjoys spending time with his wife Kate and four children, playing golf, creating gourmet meals and attending Pathway Church.