Eyecare Promotions & Specials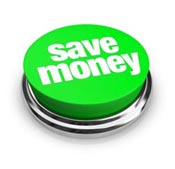 Buy one pair of glasses and receive the second pair 25% off when purchased on the same day.
Premium anti-reflective coatings and the scratch resistant TD-2 coating give the lenses a 2 year warranty against scratches and defects. The scratched or defected lenses will be replaced at no charge within the 2 year period.
Contact lens companies Baush and Lomb, Coopervision and Vistakon are offering up to a $75 mail-in rebate when a one year supply of contact lenses are purchased.
We now carry frames for our patients with COPD. You can check out their website or visit our office for a pamphlet and more information.
A personal referral is one of the greatest compliments that we can receive. As a small token of our gratitude we offer a pair of movie tickets for each referred patient we see. Be sure to have your referral mention your name on their "New Patient Form" so we can reward you.
Doerksen Eye Clinic - Optometrist in West Wichita Ks