Optical Service in Wichita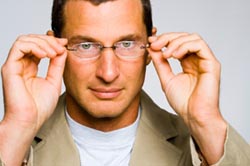 Doerksen Eye Clinic provides a full service glasses dispensary with a large variety of frames and styles to meet your every visual need. Our highly trained optical staff will gladly assist you in choosing frames and lenses that best suit your visual requirements, appearance and budget. We take pride on providing high quality glasses that incorporate the latest in lens technology. Your doctor along with a certified optician will make recommendations after visiting with you to make the most of your visual potential and style. Doerksen Eye Clinic also offers free adjustments, nose pad replacement and labor on repairs to our patients or potential patients.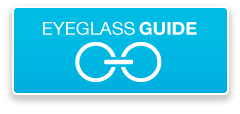 Warranty
All of our frames come with at least a one-year warranty on manufacturer defects. Lenses with an anti-reflective coating or a TD2 scratch coating are warranted for two year against scratches. All other lenses without the mentioned coatings are warranted for one-year against scratches.
Glasses Brands We Carry
| | | |
| --- | --- | --- |
| Alternatives | Helium | Pez |
| Aspire | Jimmy Crystal | Prada |
| BCBG Maxazria | Jhane Barnes | Polo Ralph Lauren |
| Candies | Kate Spade | Ralph Lauren |
| Carrera | Kensie | Rayban |
| Chesterfield | L'AMY | Rec Specs |
| Coach | Liberty F-8 series | Safilo |
| Cole Haan | Liberty Sport | Takumi |
| Columbia | Liz Claiborne | TMX |
| Cruz | Lulu Guiness | Tura |
| Dana Buchman | Luxottica Titanium | Vera Bradley |
| Disney | Marc by Marc Jacobs | Vision's |
| Easy Twist | Modo | Versace |
| Ellen Tracy | Nickelodeon | Vogue |
| Fit Overs | Nicole Miller | X-Games |
| Flexon | Nike | XXL |
| Guess | Oakley | Wiley X |
| Harley Davidson | Original Penguin | Wiley X children sports |
| | OWP | |
Progressive Lenses
Progressive lenses, otherwise known as no-line bifocals, are characterized by a gradient change in power starting from the top of the lens to the bottom of the lens. The top of lens is corrected for the patients distance prescription, the middle of the lens is used for intermediate distances such as the computer and the bottom of the lens is the add power for reading. The add power prescribed depends on the patients level of presbyopia and is usually closely related to age.
Here is a list of some of the progressive lenses used at Doerksen Eye Clinic:
Varilux Family of Lenses:
Comfort: versatile lens enabling the patient to maintain a natural posture with smooth overall vision
Panamic: smoother vision in the distance and side to side in a thin, lightweight lens
Ellipse: a short-corridor progressive used for small frames; distance vision is extra wide with an angle of 140 degrees for true peripheral vision
Ideal: newest member of the Varilux family that optimizes vision with wider zones and reduced eyestrain.
Kodak Family of Lenses:
Precise: has a wide near zone and ideal for fast clear vision such as driving or reading
Precise Short: the short corridor version of the precise for small stylish frames
Unique: new digital technology lens custom designed to take into account your prescription and frame choice giving wider zones than the traditional progressive lens; available in every material and coating.
Shamir:
Genesis: premium general-purpose progressive with enhanced peripheral vision
Piccalo: intended for stylish small frames with a soft design for easy adaptation
Autograph II: custom-made personalized lens created to the highest level of optical accuracy that provides 20% wider fields of vision in all zones.
Autograph Office: ideal computer lens for patients who need smooth, clear, uninterrupted intermediate and near vision
Hoya:
GP Wide: first-class general purpose progressive with a 23% wider zones than traditional progressive lenses
Summit: comfortable short corridor lens that incorporates natural vision at all ranges
ID: a digital surfaced lens design suitable for all stages of presbyopia with easy adaptation to add changes
Anti-Reflective Coating
At Doerksen Eye Clinic we strongly suggest lenses with an anti-reflective coating. The coating cuts down on reflections and glare not only making the lenses look better, but also reducing eye fatigue. Reduced eye fatigue is particularly noticeable when working on the computer or driving at night. The coating also allows 1-2% more light to pass through the lens, which increases contrast and ultimately visual acuity.
TD2 Scratch Coating
TD2 stands for tough, durable 2-sided scratch coating. This double-layered coating is on both sides of the lens that protects against deep scratches to light abrasions.
Transition
Transition lenses, also know as photochromatic lenses, automatically change from clear to dark when exposed to direct ultraviolet light (UV) resulting in decreased glare and enhanced visual acuity. The photochromatic lenses are as clear as regular lenses while indoors or during night. As an added bonus, the lenses block 100% of UVA and UVB radiation.
Polarized Sunglass Lenses
Light reflected from smooth surfaces such as water or roads is generally polarized in a horizontal direction unlike normal circumstances of light being scattered in all different directions. The horizontal direction of light creates the annoying and sometimes debilitating light we experience as glare. Polarized lenses contain a special filter that blocks this type of intense reflected light, reducing glare. This type of lens for sunglasses can be used for driving, boating, outdoor enthusiasts including skiers, bikers, golfers and joggers, all who may enjoy a clearer view along with elimination of glare. Polarized sunglasses are essential for preventing sun damage to your eyes; at the same time, they can improve your vision, reduce wrinkles and allow you make a unique fashion statement.